Square, round, autonomous, dependent on the phone, with Google platform, or without it, few companies will be left without creating a smart watch. The companies that take the whole life by making watches, and others that coming from the world of consumer electronics looking for a slice of the pie.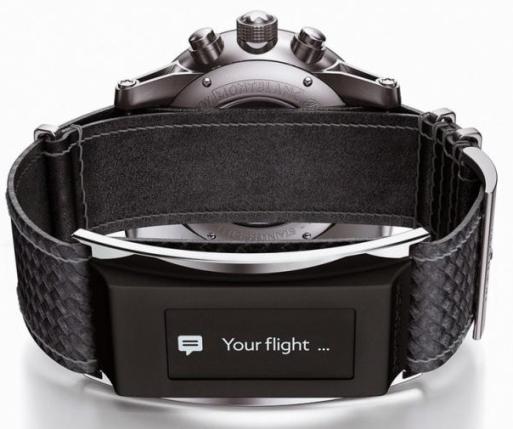 The traditional watch market is huge, with many price levels and technologies. Such a prestigious firm as the German Montblanc has proposed a smart way to convert your artwork, without touching what they believe is enough.
How Come? By integrating the brain in an area of the belt, independent at the same clock. In what they call e-Strap, four inches long, have included a screen that will collect all the usual notices in these devices. We have already seen the idea in the Kairos T-band, a project that got what they wanted in financing platforms.
So, we should see the solution in person to determine whether integration is well achieved. Anyway, it seems very interesting that this scale firms care about the SmartWatch concept.
As expected, the e-Strap connects to a mobile app – iOS and Android – to receive notifications, but also has in its interior with motion sensors that record our activities. From here we can also control multimedia functions on mobile, even acts as a camera shutter.
Entering specifications, know that the screen is 0.9 inch touch, made with an OLED (128×36 pixels) panel. The autonomy of e-Strap is about five days old. As for connectivity, Bluetooth 4.0 features low power consumption.
The non-technological part of the belt is made with top quality Italian leather, while for the e-Strap casing DLC carbon (Diamond Like Carbon) has been used, for making a waterproof and shock set. Apparently there will be different versions of the belt, according to size and color.
The watch comes within the Timewalker Urban Speed Collection family, but clever strap can be purchased separately and add to existing watches in the catalog.
There are no dates of placing on the market, but prices starting at 2,990 euro, and rise up to 4,690 euro more expensive model that incorporates it. As mentioned, the belt will also be available separately at a price of 250 euro.