The US Company will launch sometimes this year its pilot program in the Caribbean nation to boost their smartphone model that you can customize their performance of hardware using various interchangeable parts…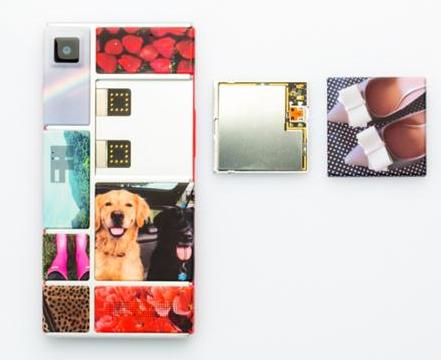 Google will present this year in Puerto Rico a modular phone as part of a pilot program that will allow people to choose their own hardware based on their needs and interests.
The company will partner with the Claro telecommunications operator, based in Mexico, and the local operator Open Mobile to offer the phone which is part of the initiative known as Project Ara. The device will be released in independent stores similar to the sale of meals, known as food trucks, said Jessica Beavers, marketing executive of Google.
Beavers said that Puerto Rico was selected in part because more than 90% of households on the island almost 3.7 million used cell phone, and 77% of internet access is through mobile devices.
"All of this integrates a really interesting scenario for operation of communications", said the executive during a module developers conference at the headquarters of Google in California.
The pilot program is still in development, but Beavers said visualizing that stores first opened in the San Juan capital, and later in Ponce, the second largest city on the island. Eventually stores would be opened in other cities.
Google will manufacture and sell the main body of the phone, and allow adding the modules created by independent manufacturers like pieces of Lego. These accessories are interchangeable from display to a camera, speakers and even a pedometer, depending on the needs of the user.
While it is too early for the company to fix a modular base phone cost, it is estimated that the price could be located in a range of 50 to 100 dollars.
Among its initiatives hardware, Google has succeeded with its Chromebooks, some notebooks based on an operating system focused on its Chrome browser, with a performance that requires constant internet connection to access most of its programs and services. Meanwhile, electronic goggles Google Glass have not yet reached the mass market, more than two years after its submission to developers, while their digital player Nexus Q was dismissed a few months after its introduction in 2012.
Giancarlo Gonzalez, director of information of the Government of Puerto Rico, said in a telephone interview from Google headquarters that the company approached him and other officials in mid-2014 with its proposal, and hopes that the pilot program grow further to that the community of developers of the island to develop modules and export it.