Are you worried about the unwanted CDs, DVDs and Games that are collecting dust in your shelves? Here's your solution!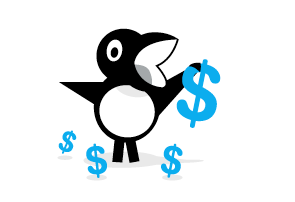 www.musicmagpie.com is here with its internet portal which helps you to dispose off any unwanted stuff you may have at your home. This is helpful in various ways. Something unwanted for you may be useful for some other person. Therefore, you can dispose off that item at a good cost and the buyer can have his much needed product for a price which is usually much lesser than the actual market price.
The fun part about Music Magpie is that you don't even need to get into the hassle of registering yourself at their website for acquiring prices for the items you want to sell. If you want to buy a product from the website, you can rest assured that the item you have ordered for is 100% genuine as Music Magpie has a company policy such that whenever it purchases an item from a seller, the product needs to be in working condition, in their original boxes along with accompanying literature; pirated copies are not permitted to be purchased.
This web service portal has received worldwide acclaim as it delivers its products on or before time, payments made to sellers are quick and many a customer have received satisfaction from the services rendered by the company. So, if you have any unwanted media at home, be sure to try out the services of this web based service portal and get paid accordingly.