I say to you today are also filtering, although in this case unofficially possible technical features and specifications which will be its second generation of tablets, is say, the next Nexus 7. So we decided to take a look hoping it would not disappoint in the market since the first was also very well received by the price.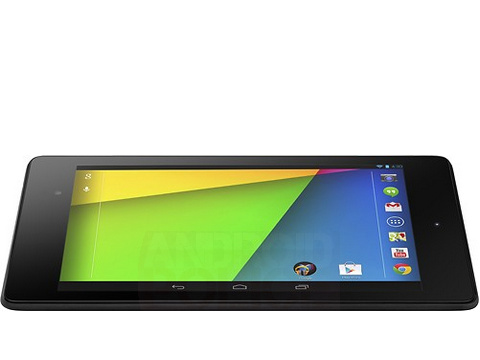 In principle, the Nexus 7 will remain Nexus 7, i.e. it will keep the 7 inch screen dimensions. However, things changes in the display, since, for example speak of a resolution of 1920 x 1080 pixels with a total de330 dpi.
As for the processor, it will also improve with respect to the first version of the Nexus 7 tablet, since we would have a Snapdragon 600 with 2GB RAM. Its camera is 5MP and 1.2 MP secondary. We can say to those of you with poor memory in the first Nexus 7 had no rear camera, so in that sense there is also a significant improvement.
In terms of storage could talk about the 32GB, but there is probably more than one version in this regard. It should end by adding that Nexus 7 second generation come with 4G/LTE connection with what can go full speed now that the operators are already implementing.