No, it is not the budget that typically has a amateur for a camera, but it's cheaper to be a full frame camera. The full frame is something that very few cameras offer, and almost all of them do it for a fortune. Having a DSLR full format camera is the longing of many amateur photographers, and it seems that little by little (much more slowly than we would like) is becoming more affordable.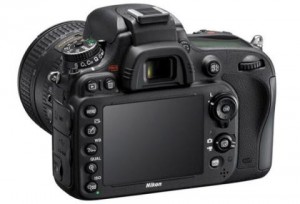 The Nikon D600 has a full frame sensor with a resolution of 24.3 megapixels. The full frame sensor or full format is the same size as an old 35mm film, and is much larger than the sensors we usually see in compact cameras and mid-range SLR.
There are several advantages of having a sensor of this type. On the one hand, we back out of the conversion factor, i.e. respect the focal length of the lens. The most important thing is that we will not lose by the most sensitive: the angle. With a basic objective 18-55 mm. will really have an angle of 18 mm, which is unusual in not full frame cameras.
In addition, a full format sensor increases the dynamic range and reduced noise at high sensitivities. This means we can take pictures in low light, without that uncomfortable noise ruin the photo. That yes, the sensitivity you can't force both in this House and in other high-end. The maximum value is ISO 6,400, with a forced up to ISO 25,600.
It uses a 39-point autofocus, and a burst rate of 5.5 frames per second. Values are not spectacular, but it seems to fit well with the philosophy of this camera: put more people into the hands of professionals' technology.
You can record video with Full HD resolution (1920 x 1080 pixels) at 25 frames per second. A very interesting point of the video recording is the ability to take the uncompressed HDMI signal.
The camera does not include one of the most fashionable accessories in the world of photography: WiFi signal. However, do not close the door to this possibility, since there is an accessory called Nikon WU-1b. With this, you can connect the camera to a Android device as a mobile phone or tablet. This can be used as a remote screen (very useful in video recording), or even to operate the camera in full.
As mentioned, the body of the Nikon D600 will cost 2,000 euros and is set to hit stores almost immediately, along this September's. A price is something of which tends to be a full format camera, but does not imply a spectacular reduction with respect to other cameras of the competition.