From the Finnish company Nokia again the attack with another of its special devices, a solar charger. Since this company take quite some time developing different products that leverage other sources of energy for people in underdeveloped countries without many media means to charged their mobile devices.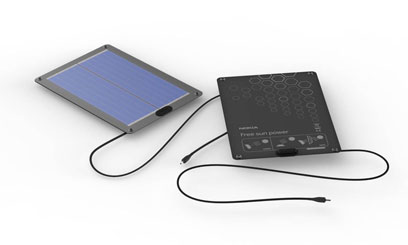 The latest product just released is called Nokia DC-40 and is therefore a great device to load the mobile with 3 meters cable and one 2mm connector.
This device has a weight of 100 grams and has a design and technology that has a very special feature, with one minute of charge could talk on the phone for two minutes.
That's all very well but this charger does not believe that reached Europe since it will be put on sale in countries as far away as Kenya and Nigeria, its price was not disclosed but since Nokia have ensured that the price will be fairly low and all indications are that this charger will not have a price higher than 10 euros.