If you have to take pictures or record video something you don't want you caught or you have soul of spyware, here we present an original clock that seems removed from the world of James Bond films.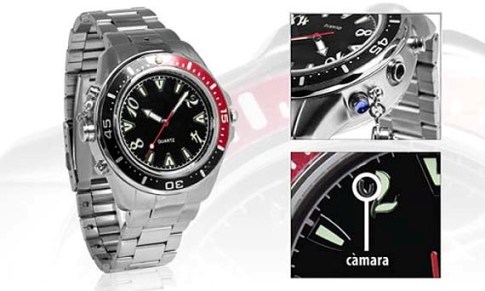 It is a watch that has all the earmarks of being a Watch (also mark the hour) but has something very special, features a camera that allows you to record video and take pictures hidden in the number 2 of the clock.
Also has microphone and LED indicator, something that only you know the person who has the clock, that is to say – you. It offers a great video quality and thanks to its 2 GB capacity you can save around 2 hours of video.
It records in AVI format with 640 x 480 resolution at a rate of 20-30 frames per second, powered by a rechargeable lithium-ion battery and is charged by the USB adaptor (included).
To operate you need Windows XP, Vista or later and can also be connected directly to a Mac and download its content using iPhoto. All this for 131,50 euros.