Panasonic complete the PF50 series with two new models: TH-60PF50 and TH-65PF50. It's two Full HD displays, 60 and 65 inches respectively, that join to others two screens that existed till now available of 42 and 50 inches each and share all its characteristics.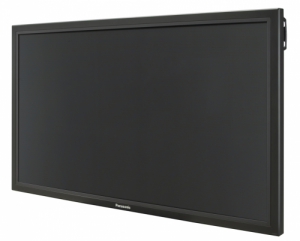 Among the highlights it is the wire free playback of content from a PC, iPad or iPhone; a faithful color reproduction; a wide viewing angle; 3D content playback, image quality, clear and natural, and a crystal sturdy front and crack resistant offering durability of up to 100,000 hours of operation.
Wireless transmission from Tablet or PC
The PF50 series is provided with wireless reception from PC or iOS device, and and its multiple transmission mode enables the presentation of data and still images from multiple computers that are displayed on a single screen at once, which eliminates the need to toggle between different cables or screens. In addition, data from a single PC can also be displayed in up to 8 displays simultaneously.
Sharpness, Natural Image Quality and a wide viewing angle
The displays of the PF50 Series reproduce natural colors and feature a contrast ratio of 5,000,000:1 while providing a wide viewing angle and produce images that are sharp and detail from any perspective. The PF50 series features an Eco Mode sensor and lighting that adjusts brightness to suit ambient light and thus consume less power, aiming to be more respectful with the environment only by pressing a button.
Durability and robustness
PF50 Series is built using screens long life and durable glass front, glass designed to resist damage by external impact and operate for approximately 100,000 hours. It is ideal for installation in boardrooms, hallways and other public spaces.