Panasonic presented the VIERA WT600, incorporating star to its wide range of televisions with 65-inch diagonal, 4K resolution and the first to see support for the new standard HDMI 2.0.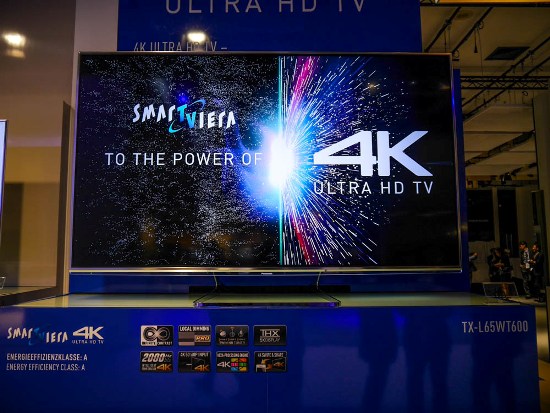 The Panasonic VIERA WT600 4K is a last generation smart tv with a panel that allows you to provide Ultra High Definition content up to 60 frames per second.
The VIERA WT600 incorporates a 4K H.264 (MPEG4) decoder integrated not only play 4K files via USB and SD card, but it also allows playback of 4K material directly from the Internet.
The new jewel of Panasonic includes 6 tuners, plus DLNA and wireless LAN for connecting to other devices wirelessly.
In a slim design offers 65 inches diagonally and supports specification DisplayPortTM1.2a along with HDMI 2.0, the first to include the new standard. It will be available in October and you can book specialized channels at a price of $6,000. No, yet the 4K still not suitable for our ailing economy.