Besides the impressive phablet Xperia Z1, cameras or TVs, Sony has brought to the IFA 2013 multiple computers and each other, highlight the Sony VAIO Tap 11 advertised as 'the thinnest Windows tablet'.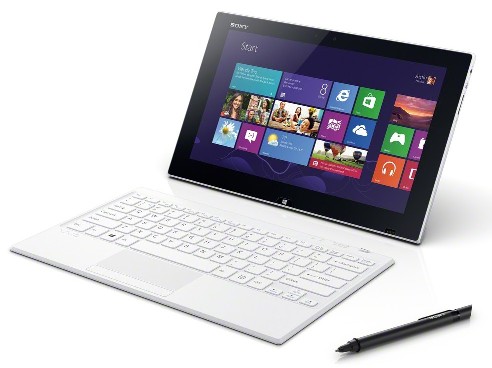 A model that features direct competition becomes (even more powerful) to Microsoft Surface Pro with 11.6-inch multitouch display with full HD (1,920 x 1,080 pixels) and Triluminos technology that Sony uses in its past products.
The Sony VAIO Tap 11 can equip various models of Haswell processors, up to Core i7-4610Y, accompanied by 4GB RAM and 128GB SSD.
It has Wi-Fi connectivity, Bluetooth, NFC, micro HDMI and USB ports. It also supports SIM cards for mobile broadband and includes a stylus of N-Trig.
The new Tap 11 has an adjustable stand 45-65 degrees and a wireless keyboard with touchpad. Its thickness is 9.9 mm and battery for 5 hours of autonomy weighs 780 grams.
The new tablet PC VAIO Tap 11 uses Windows 8 operating system and will be available in Europe in black and white finishes from November. No price has been given.