Starship Technologies, the company created by two of the founders of Skype, in London presented their latest invention: a robot for self shipments at home. The idea is to offer a greener alternative, in principle, at least, that scooters or trucks that are used to make deliveries door to door, since it's a device with an electric motor.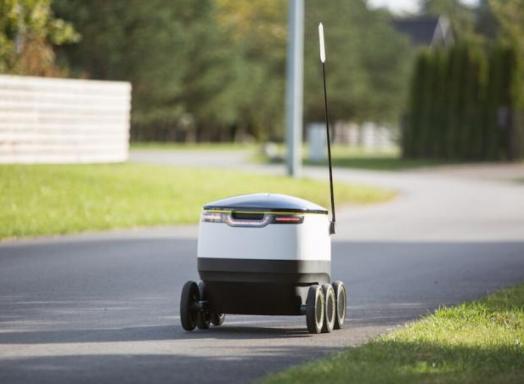 In this case, with a robot capable of carrying ten kilograms of cargo (two bags grocery shopping, as defined by its creators), which will go down the path at a speed of 6 km/h to do the delivery. Its range is anywhere you are within half an hour away.
The shipment travels in a locked box, is "99 percent autonomous" according to its manufacturer, and you can monitor its position with an application.
The service would allow, in addition, set a delivery schedule, use the way back for other shipping, etc.
The creators are running neighborhood businesses that make shipping in the area or large logistics companies with many delivery points, that this would simplify the logistics of delivery door to door, using distribution centers with fewer infrastructures. Ensure that these robots can reduce the cost associated with delivering to one-tenth of the original cost.
The company says that the first pilot tests will be done next year; compete with the drones, which are also being used for testing in this segment; have the advantage, however, to use a technology to an object moving in two dimensions, not three, as the drone, which makes it complex autonomous operation (although it is faster and has no problems with difficult terrain).