Samsung has presented in London the ATIV Q, the new convertible laptop "tablet" of the South Korean with operating system Windows 8. It is a device with 13.3-inch screen that although the new Microsoft operating system allows users to use Android applications via Google Play.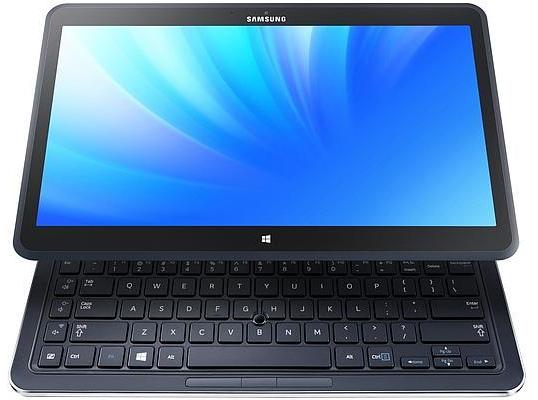 The event Samsung Galaxy & ATIV in London has left its mark ATIV with Windows 8 with the introduction of two new devices. Along with the "tablet" ATIV Tab 3, Samsung has shown the world from London the new convertible ATIV. Laptop is convertible into "tablet".
It has a weight of 1.29 kilograms and a thickness of 13.9 mm and 13.3-inch screen has a resolution 3200×1800 pixels. An Intel Core i5 processor, graphics card Intel HD Graphics 4400, 4GB DDR3L memory and hard drive are 128GB SSD in its interior. It also incorporates a camera capable of recording video in HD at 720p. It has a USB 2.0 port and one 3.0, HDMI and microSD card slot. The battery life, according to Samsung, is 9 hours.
The new ATIV Q allows users to enjoy Windows 8 operating system and Android 4.1 Jelly Bean on the same device. Considering directly the usual demand of PC users about their inability to access Android apps, will now be able to use Android applications via Google Play on a Windows.
Also, users can share folders and files and transfer files from Windows 8 to Android. In addition, ATIV Q has a hinge design that allows the user to transform the device into four distinct modes of operation. The new convertible of Samsung includes SideSync functionality.
With it, users can switch from a PC to a Samsung "smartphone" based on Android. With SideSync, the PC and the user's mobile device becomes a single system. You can use the PC keyboard to respond to a text message on a mobile phone, but also display maps, which usually would consult on the phone, on the larger screen of the computer, but also display photos and videos on both devices to easy editing video, or use ATIV PC for backup and charge mobile devices.