Samsung has announced availability of its Android media center with big screen intended for home room, Samsung HomeSync.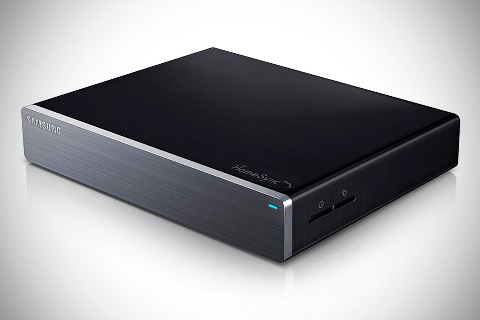 A set-top box with dual core processor at 1.7 GHz derived from ARM Cortex A15, 1 Gbyte RAM, solid state drive of 8GB for system and hard drive 1Tbyte for mass storage that can be shared up to 8 devices, assigning space dedicated to each of them.
Its connectivity is varied with Wi-Fi 802.11n with support dual-band 2.4 and 5 GHz, NFC, Bluetooth v4.0, Ethernet port, two USB 3.0 ports and HDMI output.
Samsung HomeSync has streamer functions, set-top boxes, HDTV, and also as cloud storage device since its storage space can be shared with up to 8 devices allocating dedicated space for each. Its suggested retail price is $299.