The step of Apple to the 64-bit CPUs has begun to mark trend, to such an extent that also could lead to NVIDIA to accelerate their plans in relation to its Tegra range which, as we know, premiere fourth generation not long ago.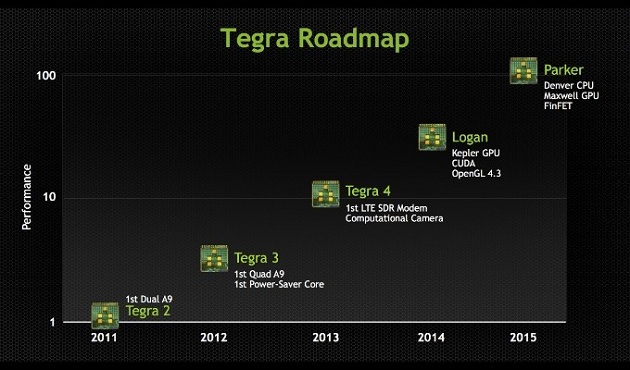 Yes, the fever of the 64 bits mobile sector has come along, like it or not, the launch of the iPhone 5S. Companies like Samsung, LG, MediaTek and Huawei, among others, have already announced they will jump to that architecture, and it seems that NVIDIA will be another of the big jump on the bandwagon of the 64 bits with Parker, better known as Tegra 6.
The above could have two important consequences. On the one hand the green would be willing to launch Tegra 6 before expected, particularly in the mid to late next year and not in 2015 as originally planned.
On the other hand the second consequence would be that Tegra 5 could pass "unnoticed" by way of mere SoC of transition between Tegra 4 and Tegra 6.
For the moment we do not have more details in this regard, although you must keep in mind that nothing is officially confirmed.