With the same body as the SCX-4500 except for the scan function, the printer Samsung ML-1630 has a simple control panel with two touch-sensitive buttons, one to turn on the device and another to cancel.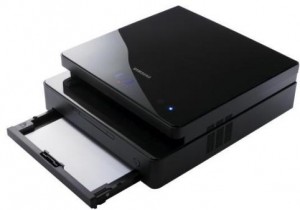 To tell you that this printing illuminates a blue led that tells you, how many pages have been printed. It uses the same tray for the paper and the same toner cartridges that its old version, i.e. that there is space for 1000 sheet and ability to perform some 2,000 prints before running out of the cartridge.
As for speed, the ML-1630 offers 13 pages per minute and the variation between if the print is text to graphics by several milliseconds, which puts this printer as one of the fastest in the market.
It also is among the first in terms of print quality, as both text and graphics are very detailed offer.
Considering all these factors mentioned, which can be compared with other printers of similar price market, highlighting once again the beauty of this Samsung device.