Many businesses and individuals think a good way to reduce costs is to use compatible consumables when performing printing of documents, a misconception since the use of such elements leads to a reduction in print quality, so the cheap end it will be expensive, hence the importance of using genuine consumables for printers.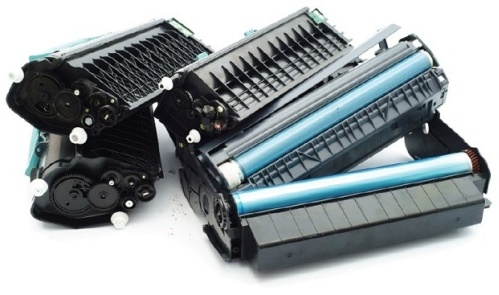 The cartridges can make up to 70% of the printing system of a printer, so that when you use genuine HP consumables, in addition to attaining a better final quality, we are helping to take care of our device, extending its life time.
Among the requirements to be met consumables, we can highlight:
Reliability
Reliability is one of the most important aspects to consider, as any failure can cause delay us in delivering a project. A study conducted by Quality Logic has shown that 41.7% of non-genuine toner have some type of failure, while the original toner not, always offer professional results.
Saving
Purchase non original consumables can help us to save a few euros, at the beginning, but eventually can cause the opposite effect, since they offer hidden costs such as having to reprint documents due to lack of quality, interruptions in the work or even cause problems in the printer.
In addition, it was found that the refilled cartridges to print a 54.6% less pages than if you use a genuine HP cartridge. In addition, to save you can choose by the Multi Pack or Dual Pack that HP provides and that provides 10% savings or use XL cartridges that can print up to 50% more sheets.
Quality
As much as you try, aftermarket cartridges never reach the quality that offers one of HP. A study by Quality Logic shows as 97% of the documents were adequate quality, while 40% of original toner was useless.
Sustainability
The 90% of the original cartridges end up in the landfill, while HP bet by recycling through its HP Planet Partners program with which they have generated more than 1,500 million recycled ink cartridges.