Sony introduced in Taiwan during Computex trade show its new range of Vaio computers. At the same time, in many cities worldwide, the local representatives of the firm did the same before hundreds of journalists.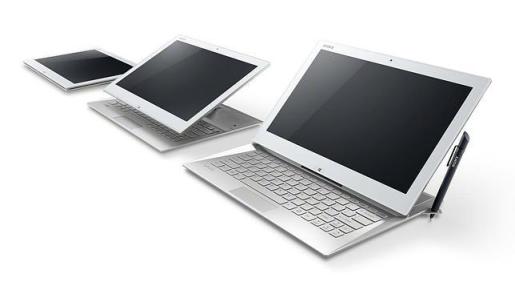 The new segmentation of its products is divided into four families: Pro, Duo, Fit and Tap. And each family corresponds to a usage mode. The last two, are more entertainment-oriented. Tap, for example, includes computers with twenty inch touchscreens.
Vaio Fit is the most basic offering, intended for a domestic user. It comes in two models 14 and 15 inches and stands by the quality of sound. The 15-inch model leads even the subwaffer integrated inside the computer. It incorporates NFC, which makes the exchange of content with other devices quick and easy. Just bring the device to the computer and are already paired and ready to share any content.
Within the same category and with the Fit E, there is a more careful design and better performing materials. It is made of brushed aluminum. Sony also introduced ultrabooks with longer battery life of the world, 15 hours of continuous use. This is the Vaio Duo 13, heir to the Vaio Duo 11. It is a hybrid, half computer and half "tablet", equipped with a smart stylus. It has built-in 3G and Triluminos display, the new technology that Sony applies to its new TVs, with a quality and much improved contrast.
Also introduced the Vaio Pro 13, the world's lightest touch ultrabook, of just one kilogram of weight, made of carbon fiber, with fourth-generation Intel processors and the highest performance. Bring 4GB RAM and a hard solid state memory (SSD) of 128GB. As for the softwar , the company introduced its new content management packages integrated into all their products.