Just under 13 years ago Apple presented the first model of iPod, the digital music player that would dethrone the Walkman. For that moment was nearly two decades that the tape player, compact disc and then was synonymous with portable music. However, before long the iPod managed to steal the throne and put it to the disappearance.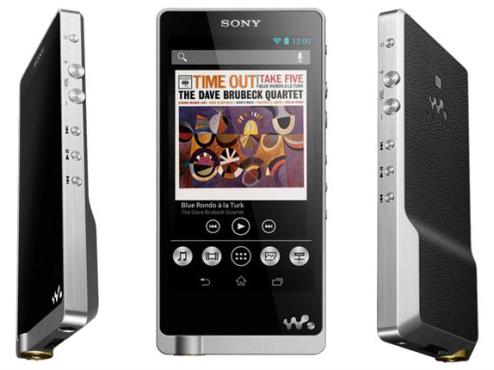 Now, 35 years after its launch, Sony takes revenge and seeks to reclaim its leadership in the segment of portable music. How will they do it? With its brand new Walkman ZX1, a HD music player with a finished design, high strength materials and a storage capacity of 128 GB data.
The ZX1 was designed and developed looking to give a different experience to music lovers. Already a few years than cameras, camcorders and TV segments entered in a race to provide the greatest possible definition, with new 4K and 8K formats. Now it is the turn to the music, which in this sense is somewhat backward.
The broad domain for years kept iTunes and iPod made other companies leave innovation in this segment only in the hands of Apple. However, in recent months began to emerge some voices that seek to change the horizon in the music market.
The first was heard in this regard was the musician Neil Young, who after a long process of research and discussion with entrepreneurs in the music industry-including Steve Jobs himself – officially launched a high-quality alternative to digital music market. PonoMusic is a device that plays music in FLAC, a format that has 30 times more data than a mp3 and therefore has a more faithful to the original recording sound. The project was presented PonoMusic through Kickstarter and quickly received the support needed to be developed.
Following this idea, Sony assembled a team of engineers and designers to develop a new mp3 player to change the experience of music lovers. The result was the Walkman ZX1, similar to an iPod Touch team with 4-inch LCD touch screen, aluminum carving body (which, according to the manufacturer prevents interference in the reproduction of music), a storage capacity of 128 GB, adapted to play files in formats without any loss of sound and as AAC, Apple Lossless audio, ATRAC, FLAC and WAV, in addition to mp3 and mp4.
The ZX1 Walkman was introduced in early 2014 in Japan where, although launched for sale a few units, it quickly sold out. In February the player reached other markets in Asia and Europe.
The advancement of HD music players seems to indicate that there is still enough to exploit in this segment. However, there are still two unknowns to be unveiled. The Pono has an estimated price of $400, while the Sony player was launched in Japan with a price of $700.
The other question is who is going to sell music in high definition format. Much of Apple's success lays in the rapid acceptance of its platform iTunes as a market where to get music legally. In this sense, Young said Pono already according to the major record companies in the world to launch a digital music market in high definition. Remains to be seen what Sony plans to do to strengthen the position of the new Walkman.