TP-Link has launched its new TL-PA6010KIT, a product that, so far, can boast of being the world's smallest PLC. It is a universal wireless adapter with V600 technology which allows our WiFi connection to every corner of our House, using any normal plug.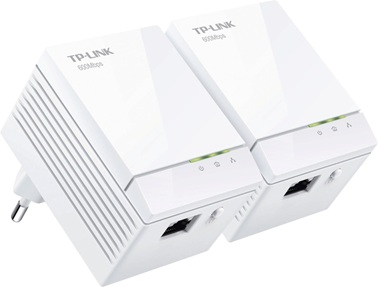 Its features include the following:
High speed data transfer up to 600 Mbps within a radius of 300 meters. Ideal for use bandwidth intensive HD video or streaming of HD video in 3D and online games.
Easy to install, ust plug them and they are ready patented power saving mode, it automatically reduces the consumption of energy up to 80%.

128-bit AES encryption ensures network security with the push of a button on paired devices.
Its design takes into account sensitive applications bandwidth, such as voice, video and online games.
Support for IP transmission multicast managed by IGMP, which optimizes the IPTV streaming.
Compatible with all AV500 and AV200 Powerline adapters (HomePlug AV).
It's now available with a suggested retail price of 89.90 euros.