The versions that are marketed in the United States will be a along with the new Sony Xperia – consisting of the Sony Xperia T and TX, Sony Xperia J and Sony Xperia V, the Japanese multinational presented a squire for the second generation of intelligent terminals segment intended for Android. This is the Sony Xperia SL, a device that comes to renew the proposal that has been the high end of the firm during the first half of 2012.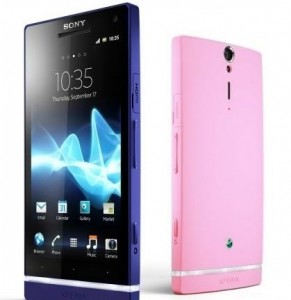 Conceived as a terminal more powerful than its predecessor, the Sony Xperia S, but with the same design and visualization options-with a 4.3-inch screen that boasts the highest pixel density of the market, the Sony Xperia SL has already begun to be made available to users through various European and American distributors.
Prices, though, vary depending on the store where you acquire. So the first thing we said selling this smart phone with Android 4.0.4 Ice Cream Sandwich for 500 euros, while the other two do it for about 600 euros. In all cases it is a phone with 32 GB of RAM.
As we say, this Sony Xperia SL comes to republish seen on the Sony Xperia S, but incorporating small novelties. To start, goes on sale with Android 4.0.4 Ice Cream Sandwich, while the device that came earlier this year it did with Android 2.3 Gingerbread, although it has been upgraded to this version of the Google system. It also wears a 12.1 megapixel camera with LED flash capable of shooting FullHD quality videos.
The most important difference between the Sony Xperia SL and its predecessor is in the processor. Although still installing a dual-core unit, the chip of this phone increases its power to reach 1.7 GHz clock frequency. Also, re-edits the presence of a memory of a GB RAM and integrated Adreno 220 graphics unit.
The connectivity of the Sony Xperia SL is still composed of the classic combo of all smartphone – Wi-Fi, DLNA, 3G, aGPS, Bluetooth, microUSB – and some interesting extras like high definition HDMI output or NFC to match the device with other teams, as well as automate profiles through the use of customizable labels.
According to official data reported by the manufacturer, about eight hours talk time and about 17.5 days of standby.