With the increasing need of high security, one can find a surveillance camera almost everywhere. For those who are unaware, surveillance camera are a type of CCTV cameras that move left and right to keep a check on the whole of the surroundings and not just in one direction. Gone are the days when only the popular and wealthy businesses could afford them. Now-a-days, almost everyone can buy them for their business place or home for added security.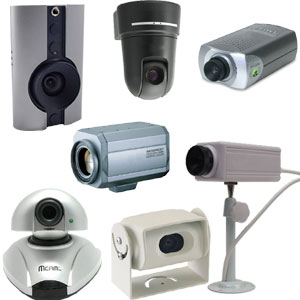 And with various types of surveillance cameras available today, the question of which one to go for arises. To talk about a few, there are fake surveillance cameras, wired ones, wireless surveillance cameras, covert cameras, night vision ones and home surveillance cameras.
Each type comes with different functions. Some come with the recording feature and some don't. These can be put at both, indoors and outdoors. Thus, one can choose the right surveillance camera keeping in mind the reason of buying and budget in hand.
Installing surveillance camera systems at the desired place and accessing its live viewing through the internet has become an altogether easy task. Unlike earlier days, keeping vigilance at a desired place has become much more convenient and affordable, and that is the reason why so many people are going for this great powerful and effective electronic device.