Asus has introduced G74SX; a laptop is designed almost specifically for gamers. The most demanding players will be able to put to examination to this authentic machine positioned that has positioned itself as the notebook for games faster on the market.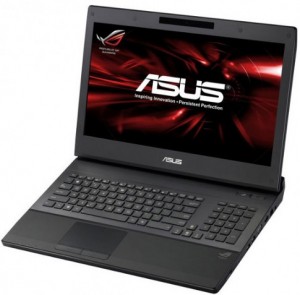 The fourth generation of the G Series, which extends the ROG line of the brand in Taiwan, aimed at gaming, incorporating the second generation Intel Core i7 and an Nvidia GTX 560 with 3GB of memory dedicated to the GUI. One of the main advantages of this laptop is, according to the manufacturer's ability to upgrade its components easily. The G74SX can expand the capacity of its DDR RAM up to 16GB via a cover on the back. In the same way, incorporates two bays for hard drives.
One of the strengths of this computer is the powerful graphics card that mounts, in addition to the large portion of memory dedicated to this. The Nvidia graphics is not only perfect for enjoying video games, but is also ideal for creating and editing content in 3D, making this laptop into a multimedia art center when connected, for example, to a compatible external television screen.
But the problem with such monsters of technology, as many know, is the possibility of overheating. Thinking about it, the developers have included a rear ventilation system that includes two fans: one to air the graphics processing unit (GPU) and a CPU (central unit). This system, according to Asus, reduces the noise added by propagation system and lowers the temperature effectively.