Nintendo does not go through one of its best years, but several months ago they are pinning their hopes of salvation in a new console: the Wii U. Submitted for over a year and little understood after the show, the Wii U will be released by end now, before Christmas.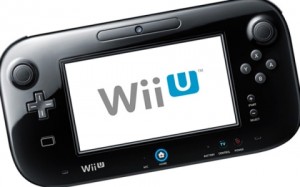 Since Nintendo ensures that, with the new system of "asymmetric game", it will offer users more options and variety of game than ever. To accompany the launch, they have created two packs, one basic and one premium, with "list of games of throwing of the history of Nintendo".
But, will the Wii U save Nintendo? The forecasts are generally skeptical. Thus, it is generally believed that while the idea of the Wii U is innovative, not so much as it was the original Wii in its time. As suggested from The Wall Street Journal, maybe Nintendo fans are made with the console, but the challenge will be to convince users of the Microsoft Xbox or Sony PS3.
Another obstacle that Nintendo will have to overcome is to win over casual gamers: at the time embraced the original Wii, but now they are already very used to playing with their smartphones and tablets. Will Nintendo bring back to buy a console?
For now, though, just the announcement of the release date of the Wii U, Nintendo has made in Japan shares rise 3%. We'll have to see if it holds.