Like Apple with the iPhone 5S and 5C, the South Korean company launched the new version of its emblem phone with individual designs, which will cost between 800 and 650 euros, and equipped with a 16 MP camera.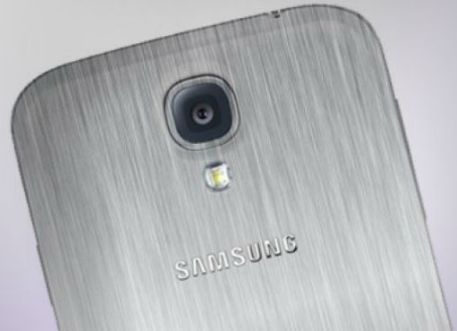 The launch of the Galaxy S5 was already confirmed by Samsung during the CES show in Las Vegas, where they could be aware of possible advances that will have the equipment, such as an iris scanner, but little could know about its technical specifications. However, the smartphone emblem of the South Korean firm will have two versions, one with a metal casing and another with a design based on plastic, with an estimated price 800 and 650 euros, respectively.
The strategy is similar to that adopted by Apple, which launched its iPhone 5S metallic pattern next to 5C with a plastic shell.
The Samsung Galaxy S5, successor of the S4 presented in March 2013, has a resolution of 2560 by 1440 pixels, and speculates that the SuperAMOLED screen is 5.25 inches. Its camera is 16 MP and will have an optical image stabilizer for hardware, and will have Android 4.4 KitKat, the latest version of Google's mobile operating system.
As for the processor, it is speculated that the phone will have an Exynos processor in version 6, with an issue with 805 Snapdragon processor, than present in the Samsung Galaxy Note, the latest release of the company.
The presentation of Samsung Galaxy S5, planned for March in London and with an arrival to the market a month later, will be accompanied by models Galaxy S5 mini and S5 Zoom, the successor to the phone with a lens with optical zoom which was successor of the phone with a lens with optical approach which was released in June 2013.