The company lay off a part of the team developing the Fuelband wristband, but refuses to withdraw from the market for wearables technologies with competitors such as Samsung and LG, together with the possible arrival of Apple.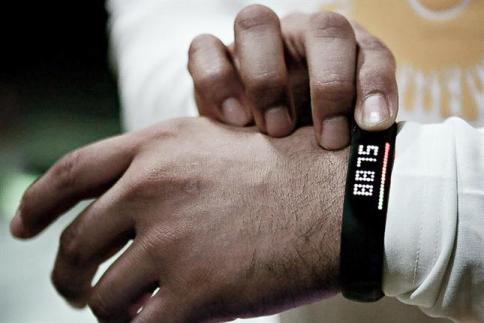 Despite being one of the pioneers in implementing technology in physical activities, Nike decided to discontinue making their electronic bracelet Fuelband after announcing the dismissal of 70 employees of the computer hardware manufacturing. In turn, the Oregon-based company devoted their efforts in developing software of the technology segment for clothing.
"We hope to make changes in the division of Digital Sport, with a small number of layoffs", said a company spokesman about the area responsible for industrial design and the development of hardware and software from Nike for their electronic accessories, which include Fuelband wristband and Sports Watch Nike + sportwatch.
A new version of the Nike bracelet with a slimmer design was expected, but its launch has been canceled, following the changes announced by the company. However, the sale of the device will remain in effect.
"The Fuelband wristband is an important part of our business. Continue with both the development of the Nike + Fuelband application as to the sale and support of the device", the company said in a statement released by the website Re/Code.
The decision was taken based on the constraints that Nike had to catch up in the growing segment of technology to dress. Available only for iOS devices, application of monitoring physical activity of Fuelband still does not have a version for Android, coupled with the arrival of new competitors in the market such as Samsung, Sony, LG and Huawei, equipped with more sensors and functions.