The Japanese brand renews its TV range with the new Toshiba TL938/968. There are television sets whose diagonal screen measuring 46 inches (117 centimeters) and 40 inches (102 centimeters). The LCD panel 16:9 aspect has LED backlight.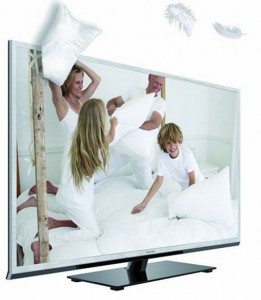 The technology Active Motion Resolution, which works with a refresh rate of 200 Hz, focuses on scenes of rapid movements are fluid on-screen and kept sharp. In addition, you can display three-dimensional stereoscopic images, but to feel the effect, requires use active glasses or shutter.
Those who lack 3D movies will not have problems, because, as usual, these TVs are able to convert 2D video to 3D. Also, it is ideal for enjoying video games in the lounge. On the other hand, you can play movies, music and photos via USB. It can record TV programs via USB, whenever you connect an external hard drive or a memory key to the corresponding port.
Toshiba also has built a Intel WiDi (Wireless Display) connection, which allows to serve videos in high definition sound with multi-channel from a compatible computer to these TVs, all without the need for cables and in real time.
The Toshiba TL938/968 are smart connected televisions; you can access the Internet and connect to home networks wirelessly through Wi-Fi. You can install applications, but are factory installed with a web browser, which enables users to surf the Internet with the remote control of the TV. You can also use a touchscreen mobile phone or a tablet bearing the installed free app Toshiba AppConnect.
These TVs can access Toshiba Places platform, which offers a variety of online applications. The portal also includes various content and services such as video on demand, music, concerts, videos, and the ability to access the most popular social networks (Facebook and Twitter).
The Audi engineers have included a special feature that helps you to set up your home network and include the TV quickly and easily. The manufacturer also offers a free application for Android smartphones and tablets, called Media Guide that helps you navigate seamlessly through the electronic program guide, but also serve to immediately classify channels, content search, and schedule recordings of TV shows. The shutter 3D glasses (Toshiba Active Shutter 3D) are not included in the package, but are purchased separately.