There are those who believe that platform for Facebook search is not easy to use. To such an extent, that a man has designed its own search engine calledSearch is Back. This unofficial Facebook search facilitates finding more specific things in the social network.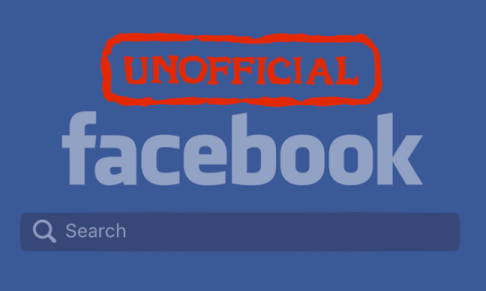 With Search is Back, Facebook users can search for people by city, relationship, school, name, sex, interests and more. The tool is so much easier than the current Graph Search of Facebook, which requires specific search terms such as: "Friends who are called Sara, who live in Chicago and work at IBM".
With Search is Back, users only have to read the form and fill out the information in each field.
The possibilities are endless with Search is Back.
Users can find old friends from high school by finding the people of his hometown. You may find friends of friends who go to work in the same company. You can even see Tinder search profiles.
Users will also be able to find photos, messages, events and even items that were shared. In the event search, users can find the ones that happen in their town.
The only problem is that, in principle, the search engine only works in the United States for users who already have the latest version of Facebook with Graph Search. However, this problem can be resolved simply by adjusting the language settings in Facebook to English US.
The creator of Search is Back is Michael Morgenstern, a film director in San Francisco, that he realized how difficult it was to look for things on Facebook.
Facebook has made no comment, but according to the policies of the social network does not prohibit the operation of this search engine.