Verbatim is selling up to four chargers power units of various sizes and capacities. The higher price reaches 60 euros; the most affordable costs just 15 euros.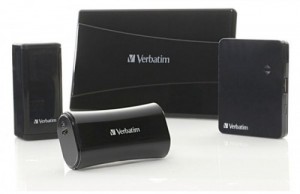 Consumers agree that5 the Achilles heel of modern gadgets is the battery, which pays less as they multiply and improve functionality. That is why we are forced to resort to replacement batteries to solve a problem without a solution in sight.
The only things that share the new phones and smartphones is the ability to make calls. For its technical characteristics, smart phones shoot energy consumption and are unable to finish the day with sufficient power. A great evils, great remedies. Verbatim has just presented a whole line of external battery power packs.
With this set of batteries at your disposal to four models to talk longer, listen to more music and enjoy all the games you want. We have been find in power supply units credit card size that fit perfectly in your pocket or purse, to solutions with greater capacity to revive mobile phones, tablets and other devices.
For its part, the Verbatim USB Power Dual Pack reaches 10,000 mAh and includes dual USB port to charge two gadgets, such as the iPad and iPhone simultaneously. It has a retail price of 70 euros.
Are you looking for something more affordable? Then one of the options may be the AA Power Pack, a charger that runs on four AA batteries and provides up to eight additional hours of conversation. What about the price? Only 15 euros.