Sony surprised us all two years ago with the launch of the original Walkman. The player was too bulky and heavy, and Sony should rethink its strategy if it wanted to fail with this a priori interesting proposal.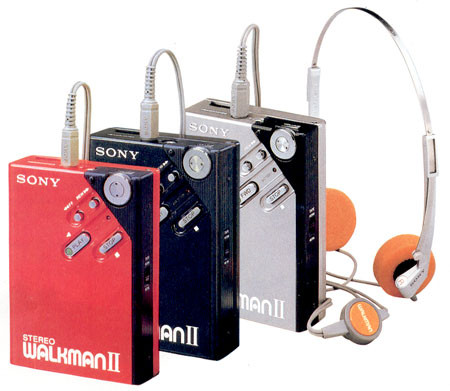 The new Sony Walkman WM-2 is just what we asked for the Japanese company. The team of Japanese engineers has ensured that the volume of this new Walkman is not much more than the belt housing, and also has improved the design with less weight and the introduction of color.
The design of the new Walkman sure you'll love it. The buttons have been moved to the front of the unit, are less traveled and are more reliable, especially forward and rewind.
Compared to 390 grams Model Sony TPS-L2, the new Sony Walkman WM-2 presents very slight, since only weights 280 grams. It will be a pleasure to carry with us throughout the day a player of this type, which maintains the thickness of 29.5 mm from the previous model.
Autonomy has also been improved, and now, if we use manganese batteries can be listening to music up to 4 hours at a time, but since Sony recommend the new alkaline batteries that reach up to 9 hours battery life. As always, everything will depend on the times to rewind the tape to the topic that we love.
If we nevertheless want that autonomy is not a problem, we can choose to connect the Walkman to DC with the included adapter and resorting to the external casing for batteries with which to obtain up to 60 hours of music without breaks.
In the future update by Sony is expected to be able to use batteries from the corner kiosk, and recharge is as fast as it takes to get it.
More sound quality and without clutter
Good news that brings this new Sony Walkman is the innovative system to prevent the tapes we remain rolled, so we can move away kit salvation tape with tweezers, scissors, iron and glue.
Inside we will be able to place metal tapes, so the sound quality we will have is overwhelming. In fact, the player has a frequency response of 40 to 15,000Hz (in the case of a non-metallic belt is reduced to the range of 12000 Hz).
And yes, Sony has listened to consumers and has maintained the dual headphone output to share music, something that Sony knows that has led many new relationships.
Sony Walkman WM-2, price and availability
This Sony Walkman II hits the market in gray, but with plans for launch also in red and black, and includes gift headphones model MDR-4L1S.