Games are not just physical activities that help to shed extra weight and keep your health fit. Now, the very popular PC games have completely broken this concept and have brought a new gaming world for players.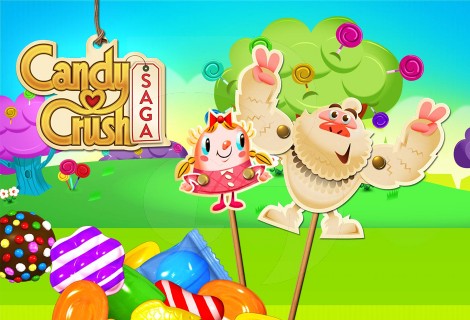 Being a game lover, you don't have to go outside, you can enjoy the thrill and fun of games by swiping your phone's screen. And the most popular game that has broken all the records in this time is candy crush saga. It has become the new addiction and people love to play this game throughout the day.
Do you want to scream in joy when you get 'sweet' on your computer screen? Do you start to jump in joy after crossing every level and beat your friends with your high score? If your answer is yes then you are the true admirer of candy crush. After its advent in the gaming world, it has achieved huge popularity. People are going crazy for this game and don't leave a chance to complete the levels. It is not a surprise because the game itself gives amazing vibes that automatically attract players. And sometimes, to win the game, they take help of candy crush cheats.
Well here are some important tips, tricks and cheats that can help the players to beat every level. So, take a look and get ready for the game.
Know about the boosters
Candy crush saga comes up with a spin which you can get in the daily booster wheel. You can win 7 different types prices from this wheel. You just need to click it and stop the wheel. Soon the spinner will slow down. There will be 8 reward boosters showed on the screen and you will get one of these boosters. The jackpot will offer 3 different items for each of the rewards which will help you to earn a total 21 boosters. As rewards you can get jelly fish, color bomb, free switch, lucky candy, jackpot, lollipop hammer, coconut wheel, striped and wrapped candy. These boosters help players to smash the game and cross the level quickly. You can make good score within short time by using these boosters.
Clear the jellies
Well, it is also very important to clear all the jellies and be careful of the edges. Jellies that have been placed on the edges, corners or at the bottoms need to be cleared. As these jellies have the minimum number of combinations so they can become hindrance to your path. So, think properly and try to figure out whether you can get rid of these jellies or not.
Destroy the chocolate
It is essential to understand the chocolate. You should always try to smash the chocolate at every round because it will not regenerate in the nest level. You should always focus on this game and try to clear the whole board of chocolate. It will help you to get ahead in this game.
If you need extra lives then you can ask your friends and get extra lives to continue this game. Though it is not the rule of this game but candy crush cheats will help you to win the game.