If you are someone who does not know how to live without customizing your gadgets, because seems that as they leave the factory are really something uninteresting, something that makes it all the same, we think you should take a look to the fitting that we bring our blog today, but for now it is just a project in process in search of funds, could get very far away. And even more with the success of the customizations between the exclusive users of Apple.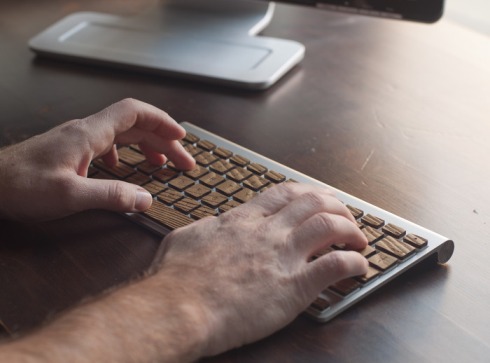 In this case we are referring to the new Apple keyboard, a keyboard made of wood with which no doubt you can boast that you are a naturalist and also few keyboards are going to look as interesting as yours.
If we consider that the world of wooden accessories are having a very well received by the user community. In this case the project is on Kickstarter, a platform in which they have managed to get such interesting projects as curious, and this is by the way not only to achieve the goal, but to surpass by far.
To me, the truth is that I have already drawn attention in other times the wooden accessories, and in this case I'd like to take a look and tell us everything that you think that all these gadgets whose sole purpose is rather the done to customize our current devices that are different from friends who may have it. What do you think? Have you signed up to any of them?