After Google decided to side with Google Glass, recognizing that things did not go as expected, Sony continues his idea to market their SmartEyeglass, which as we advance some features.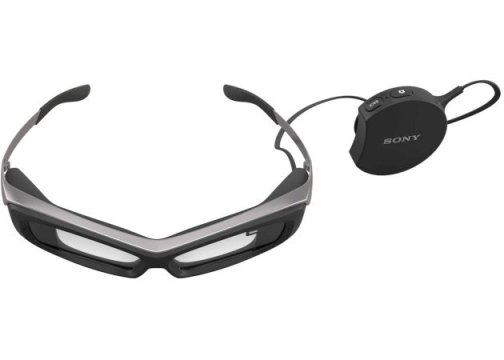 After months of development the company has decided to launch a version of his glasses in 10 countries intended for developers, the SmartEyeglass Developer Edition SED-E1 , which in the Eurozone will the price of 670 euro, which come to be about $840 for Americans.
This wearable version will incorporate a holographic waveguide technology about 3mm AR lense with a transparency of 85% that will put the information directly into the user's eyes in monochrome and diagrams shown at a speed of 15fps. It also incorporates a 3 megapixel camera to record videos and takes pictures, microphone, touch sensor, NFC and Bluetooth. Its autonomy depends on how you use, as with the camera enabled reaches up to 80 minutes, while without the camera it almost doubles the number, reaching the 150 minutes of autonomy.
It will require Android KitKat, besides already available 1.0 version of the official SDK, through which you can develop software for SmartEyeglass.
Sony is willing to continue betting for augmented reality, with a device that paints to be more affordable than the failed Google Glass. On the other hand we can not forget HoloLens, Microsoft's proposal in this regard.